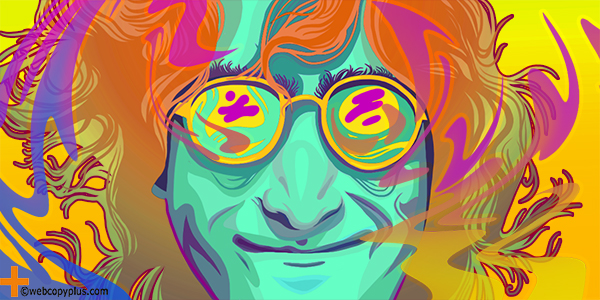 In today's world, creatives are needed more than ever, both for business and to solve complex social problems. Wherever you apply your creative mind, one way to develop your creativity further is to expand your musical mind.
How to Dissect Music
I believe, in the simplest form, creativity is connecting dots. With music, you have tones or sounds that produce form, harmony and expression of emotion. Digging deeper into music can increase your depth of understanding and appreciation for artists and songs — even those you've listened to hundreds of times before. Such observations can form new reference points, approaches and outcomes with your creative endeavors.
Here are the basic ​components of music:
Arrangement: instrumentation and structure.
Beat: the rhythmic pattern.
Dynamics: volume or intensity.
Harmony: different notes overlapped.
Melody: a series of notes.
Meter: repeated pattern of accented/unaccented beats.
Pitch: the frequency of vibration, high or low.
Rhythm: pattern and placement of sounds in time.
Tempo: the speed.
Texture: layers.
Creative Picks
Listening to different styles of artists and music can influence a more open mind and the ability to connect new dots. On that note, I've assembled a few personal favourites for you to dive into.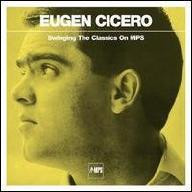 Eugene Cicero + Solfeggietto (2006)
Shifting context is a great way to shake things up, so here's something familiar dressed differently. Solfeggietto is a short solo keyboard piece in C minor composed in 1766 by Bach. Romanian-German jazz pianist Eugen Cicero, a.k.a. "Mister Golden Hands," makes this mixed classical-swing number hum!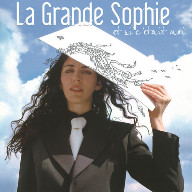 La Grande Sophie + Ringo Starr (2003)
French singer/songwriter La Grande Sophie delivers this remarkably melodic, repetitive and hypnotic piece. Groove with the haunting piano intro, seductive voice and deep, steady bass, with acoustic drums and raunchy guitar building up till the very end — a human touch that's become uncommon on mainstream radio.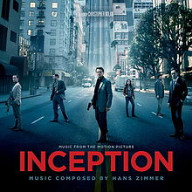 Hans Zimmer + Time (2010)
German film score composer and record producer Hans Zimmer integrates electronic music sounds with traditional orchestral arrangements, and has composed music for over 150 films. This moving track, Time, featured in the film Inception, unfolds over layers of instrumentation. Pay special attention to the sweeping strings and sub-bass.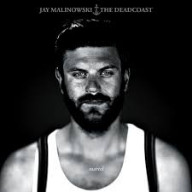 Jay Malinowski + Patience Phipps (The Best to You) (2014)
Canadian singer/songwriter Jay Malinowski brings us a song that's simultaneously moody, ominous, disparaging and pretty. Listen for the quick moving, clearly defined instrumentation, rich dynamics, and gorgeous strings woven throughout.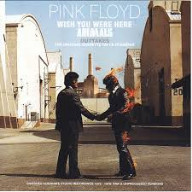 Pink Floyd + Wish You Were Here (1975)
English progressive and psychedelic band Pink Floyd recorded this melodic wonder with expressive vocals, framed with warm acoustic guitars. The intro includes ambient sounds and hard (left and right) panned guitars, which meet in the middle when vocals come in. It carries true warmth and emotions you don't hear in most modern productions, which are often heavily processed and filled with digital music loops.
John Lennon + Jealous Guy (1971)
Legendary British singer, songwriter and peace activist John Lennon sings about his relationship with Yoko Ono, and how possessive he became of her while The Beatles were breaking up. Listen to the lyrics, which are heavy and profound, revealing raw vulnerability. An unflinchingly honest love song.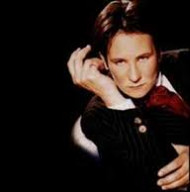 KD Lang + Hallelujah (2004)
Originally released in 1984, this timeless anthem by Canadian singer, songwriter and poet Leonard Cohen has been covered more than 300 times. He wrote around 80 versus for the song, which took two years to write. Canadian pop and country singer/songwriter K.D. Lang, who does a heartfelt rendition of Hallelujah, said it's about the struggle between having human desire and searching for spiritual wisdom. She explained: "It's being caught between those two places."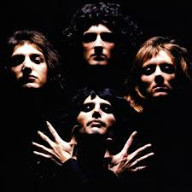 Queen + Bohemian Rhapsody (1975)
Considered one of the all-time greatest songs, this masterpiece connected with audiences around the world because it was a song like nothing ever before. It gracefully takes us through an acapalla, piano ballad, operatic section, all-out rock portion and ends with a larger-than-life coda. A brilliant, intense piece that captures Freddie Mercury's personality and life.
Feed Your Creative Soul
I encourage you to explore different artists and styles of music to stimulate your imagination. There are apparently around 100 million songs worldwide we can explore and experience, with the opportunity to shift our mood, conceive images in our mind, arouse our limbic brain and open us to new ideas.
On a personal note, I've been listening to music since I was five years old thanks to my dad playing pop, rock and blues for hours at a time. In fact, I recently wrote and recorded a song as a tribute to musicians and bands for sharing their passion, bearing their souls, and surrounding the world with depth and richness (feel free to check it out).
Please contribute — add your creativity-inducing song recommendations below! I'd love to explore new material.