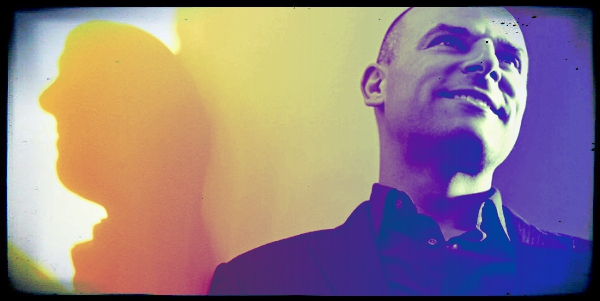 In an interview with Creativeroom4talk, a European online magazine for creative types, our founder Rick Sloboda discussed creativity, entrepreneurial energy, branding, marketing, desires, fears, inspiration, music, and more. Here's the FULL interview:
Name: Rick Sloboda
Where do you live? Vancouver, Canada
Known for: Breathtaking, natural landscapes and multiculturalism.
Currently working as: Senior Web Copywriter and Content Strategist.
When did you realize you're going to work in this area?
I was fascinated with marketing as a child, so at an early age. I always looked at ads and signage, and wondered what the people behind it were thinking and striving for, along with the outcome.
If you could choose one place to live, where would that be and why?
Somewhere tropical, which will likely be the case in the future. For now, I'm having fun exploring options with my beautiful Brazilian princess.
How would you describe your creativity?
Curious, observant, keen, fascinated with neuromarketing and why people do the things they do.
How and when did you start to work in this in a serious manner?
In 1991, working in communications at national airlines. While the industry was sexyand there was lots of entertaining travel, I ultimately craved more creative work. I saw an opportunity with the Web and ventured out to start the web copywriting firm Webcopy+.
What do you do at the moment?
I love to engage in online content studies with partners like Yale University, and I'm actively looking for new research opportunities. While I write web content for established clients, I'm currently working with several entrepreneurs and small businesses, which is exciting for me personally. It's rewarding because there's often much more room for innovative ideas, and I thrive on the entrepreneurial energy.
A recommendation for those who think about starting and running a creative business?
Yes, pick a niche you're exceptionally good at. I was in communications and always had a strong curiosity and knack for branding and marketing, and the ability to communicate clearly and concisely with words. So my skills and desires overlapped, creating my strength and opportunity in web copywriting.
If you do try to do all things for everyone, you'll do a mediocre job, and attract lousy clients who don't appreciate value and habitually hire the cheapest providers.
If you do try to do all things for everyone, you'll do a mediocre job, and attract lousy clients who don't appreciate value and habitually hire the cheapest providers.
Click To Tweet
Tell us how it all started.
Wanting a more creative and rewarding career, I took a leap of faith and launched my business. Through networking, an old contact reached out to me saying his IT company was in a bind and needed my help. They had made multiple attempts to deliver websites to one of the largest wireless providers in the world, however, with undesirable outcomes. The wireless provider was not pleased with the sites, and advised if the next attempt was not to their liking, they'd put the project on hold indefinitely. I keenly took on the project, which comprised content for two small websites.
The deadline was almost impossible. I received the information Friday afternoon and had to present the web copy to the IT company's executive team the next morning at 8 am. I worked through the night, showered at 6 am, and drove to the firm's headquarters. Feeling nauseous and mentally fatigued, a group of almost a dozen executives sat at a huge, round boardroom table and reviewed the content on a large screen, page by page, word by word. Fortunately, they loved it. More importantly, their client did too, and the project and relationship was saved. That was the start.
What is the most important thing in a workplace/studio for you?
Caffeine, Macs and the ability for creative types — content writers in our case — to be inspired, imaginative and inventive. Creative types — designers, writers, photographers, entrepreneurs — need room to take risks and challenge convention. When you kill creativity, you also destroy spirit and enthusiasm.
Creative types — designers, writers, photographers, entrepreneurs — need room to take risks and challenge convention. When you kill creativity, you also destroy spirit and enthusiasm.
Click To Tweet
What is your favorite film?
As of late, Whiplash. The intensity and musicianship moved me. I sat for a bit after the credits rolled to take it all in. It's an experience; a rare combination of high-quality script, dialogue and acting to come out of Hollywood. First-time director Damien Chazelle created a brilliant piece of work, and hopefully he has a few more up his sleeves.
Who would you like to invite for a dinner and why?
Dinner and drinks with Neil deGrasse Tyson, Albert Einstein and Mark Twain. If I could bring one or two more to the table, John Lennon and Jimi Hendrix would be there. Imagine the conversations — I wouldn't want it to end!
How do you like to spoil yourself?
Comfort, health and luxury of time and travel to explore the globe, and embark on exciting projects with other creative minds. I'd definitely have some music in the mix, along with chocolate and wine.
What is luxury for you?
Richness in moments. Whether it's sharing smiles and laughs with my children, or spending an entire Sunday lazing about, soaking up wine and movies with my partner in crime.
What is the nicest compliment you're received for your creative work, and from whom?
"I love it," "You nailed it!" and other variations from clients. I've learned to have thick skin because writing, like design, is subjective. However, I invest educating clients on the whys of what I do, so they tend to appreciate there's comprehensive knowledge, thought and reason behind my work.
What do you fear most?
Personally, deep water. So I started scuba diving. Next one's height, so I'll have to jump from a plane. Professionally, not being able to do what I want to do. It motivates me to work hard on every project. I thrive on creativity, flexibility and boundless opportunities.
What is a happy life to you?
Health and love. Travel and delectable meals from diverse cultures are a bonus.
What does a regular day look like for you?
Breakfast, latte, brainstorming, research, strategizing and writing, latte, emails, writing, maybe a phone call or two, juvenile family time, and repeat.
Tell us about your dream project.
I enjoy complex projects that challenge me, and allow for creativity and originality. I love when my clients are willing to take risks — even if they're small and calculated — to stand out and be different. I always strive to help businesses demonstrate why they're their prospects' best or only choice. I need that creative license to be effective. Otherwise, if I feel I can't add substantial value, I'd rather not be involved.
Musically, it would be to write songs for an array of musicians and bands. But I'm not quitting my day job!
Who is your professional role model/inspiration?
I enjoy the works and minds of many, from Seth Godin and Malcolm Gladwell to George Carlin to the late Steve Jobs. Also, many of the designers and entrepreneurs I rub shoulders with — everyone has a gift to share.
How would you describe your work and style?
I like learning and doing, but naturally thrive as a relationship builder. I enjoy collaborating, helping others and having my mindset challenged. I like connecting dots and people, and often do.
Which is the one thing you can't live without?
Aside from the obvious ones, like health and family, I'd be sad to lose music. It would be like saying goodbye to sunshine.
What inspires you?
Good energy, dissimilar minds, smiles, beauty in nature, melodic music and my better half.
A book that changed/made the most impression in your life?
A Fine Balance by Rohinton Mistry really pulled me in and engaged my imagination. As for books that expanded my horizons, I'd have to go with The Way of the Superior Man by David Deida. Every man should read that book. I repeatedly tell male friends and acquaintances, "Your wife will thank me."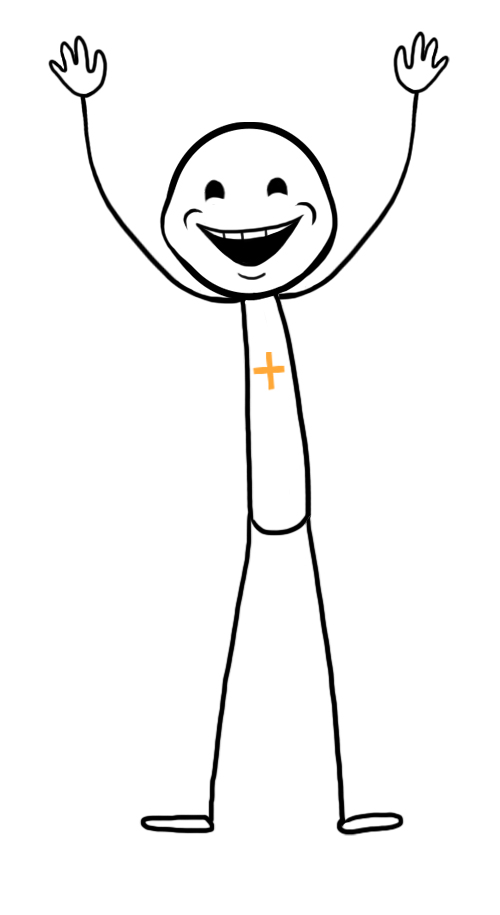 Want creative content in your projects? Connect with Rick via LinkedIn, or simply contact us.