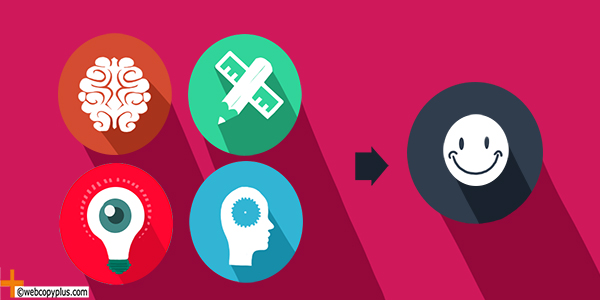 Design thinking is suddenly very trendy — again. What's changed, and why now?
For more deeply inquiring minds, this design thinking primer from Nielsen Norman Group goes into the historical perspective and a lot of detail — but essentially, design thinking is a repeatable, human-centric, problem-solving approach and process that's been around as a concept since the early 1900s, was adapted from the design world to the business world in the 1990s at IDEO, and has since been increasingly embraced across sectors and disciplines.
Many current expressions of the design thinking process exist, but the focus on asking "How can/do we…" to solve customer needs, and the overall "understand, explore, materialize" framework — including the elements: Empathize, define, ideate, prototype, test and implement — remain constants. (Proponents of Agile methodology from the software development world will find parts of this iterative process very familiar).
So, why now? From Econsultancy: "Design thinking is back in focus due to the rapid expansion of digital products and services…[such as] the proliferation of marketing touchpoints and increased service interaction through personal devices (smartphones)."
The Hook
Design thinking is also highly profitable. The Design Management Institute found that U.S. design-led companies — including Coca-Cola, Apple and IBM — have outperformed the S&P by 228% over the last 10 years, up to 2014.
It manages to do this by being a fully adaptable, scalable problem-solver that encourages a high degree of innovation within a quick timeframe, providing competitive advantage.
How much of a competitive advantage? As reported in Wired, IBM is investing more than $100 million to become a design-centered corporation, completing a shift since 2012 from an engineering-centric culture to one focused on user outcomes and customer needs.
Which brings us to what else has changed — each evolution in information and technology produces a potentially new set of unmet needs that must be resolved quickly.
The ability to rapidly adapt for competitive advantage is more critical than ever, and design thinking seems uniquely suited to this energetic pace: "Design has become a bigger word…some years ago it was product-based, around how it looked. Design was aesthetic output. Now it is manifested in so many different ways and part of so many different functions…a much more fundamental part of how the business competes." (Anna Bateson, head of video strategy, Guardian Media Group [formerly Director of Digital, Charlotte Tilbury Beauty] at a Design Week roundtable).
The Bottom Line
Do you need to be an IBM to implement design thinking? Absolutely not. A few thoughts from Steven Forth, co-founder of TeamFit and a consultant with Rocket Builders:
What is design thinking?
The application of design patterns, process and ways of thinking to a much wider set of problems than are usually thought to be the subject of design. This includes both business ("How do we improve customer satisfaction?") and social problems ("How do we provide people with affordable housing?").
Why is it important?
Design thinking opens new approaches to problem solving that integrate analytical and creative thinking. It is based on getting a deep understanding of the origins of problems, the human implications, and on prototyping and testing solutions in the real world. It opens design to a much wider group of people — which is good, as many people can bring a creative perspective to problem solving.
How is it achieved?
Begin by learning the principles of good design, exploring how things around us were designed, and why they are the way they are. By understanding this, one realizes that most of the world we live in is designed, and that it could be different — in fact, better.
Forth goes on to suggest that Meetup groups and online forums can help the (relatively) uninitiated get more comfortable with design thinking. He also mentions IDEO, the Institute of Design at Stanford and the Rotman School of Management at the University of Toronto as leaders in the process, and gives Vancouver a shout-out for being "fortunate to have deep expertise in design thinking, with many leading consultants active here." [Full disclosure: Webcopy+ is Vancouver, British Columbia-based].
The Crystal Ball
From a web copywriter's perspective, it's easy to buy into design thinking simply because it's so intuitive. And after being around as a solid concept for more than a century — then as an adaptable, people-focused, problem-solving (and profitable) process highly suited to the increasingly rapid pace of content development and change — we'd say design thinking's a keeper.
We'll leave you with this: "Design thinking starts and ends with enlightened empathy, understanding the consumer and what's relevant in her or his life…we must start with an idea on the rise in culture, and not with the product, to create a brand movement. Which is why movements are more effective than advertising," says our friend Scott Goodson, Founder of StrawberryFrog and of Cultural Movement Marketing.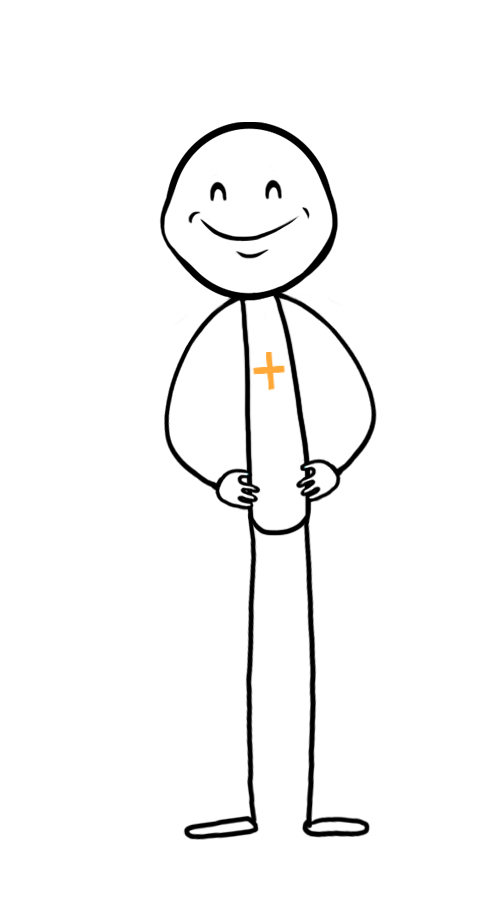 What does design thinking mean to you, and how do you use it? Let us know! If you aren't as familiar with design thinking yet, contact us about how a web copywriter can help you develop your latest content within this framework.