With the explosion of social media usage around the globe, social media websites have become a paramount platform for businesses to connect with customers, prospects, employees and candidates alike. So we asked several branding and marketing experts: Does outsourcing social media make sense for businesses?

Marcus Charalambous
President, Backbone Technology
"Outsourcing social media can be as simple as the task of publishing content to a third party, or it might mean outsourcing the entire strategy behind it. Is the goal solely the act of publishing content to the various social channels, or is it a strategic activity based on a deep dive into brand identity across multiple channels — including digital — that achieve strategic goals that ultimately affect the bottom line? At the end of the day, outsourcing social media is having someone else speak for you.
"Imagine someone using your email account for a day. What are the implications, and what criteria would you use to decide whether that person was worthy of your trust? All too often outsourced social media is a numbers game, and the relationships and understanding between firms is tenuous at best. Pricing packages are based on how many tweets or posts, and not enough focus on a deeper understanding of your business, brand, and more importantly, who your audience really is. Make sure there are clear deliverables and accountability, and that success is measured in the accounting department — not just in Google Analytics."
Follow Marcus @BackboneTech

Kyle Bailey
President/Co-Founder, E-Cubed Media
"A lot depends on the strategic use of social media for an organization as well as their size. For many large companies, a nameless, faceless presence that participates in engagement at various levels across channels is accepted as part of global operations, much like outsourced customer service and support does. It does the job, but generally lacks real commitment and passion in developing relationships. It largely functions as a one-way communication channel without much in the way of 'social' attached to the message.
"For smaller organizations or more strategic uses of social media the genuine personality for the presence is critical. The voice has to be legitimate, intimate and real. Outsourcing would kill credibility in a heartbeat once word spread that a third party was involved. It would be like Dorthy's realization the that Wise and Powerful Wizard of Oz was a regular guy and it was all hype; credibility lost, trust evaporated.
"Strategic and effective use of social media, like any value-driven relationship, relies on trust. Remove that, and all you are left with is an old, lonely man behind a curtain."
Follow Kyle @Cubizm

Victoria Lennon
Marketing Director, MintTwist
"Outsourcing can't give enough of a "real" voice behind your business. It is difficult to be spontaneous if you're not actually physically sitting in the business and outsourcing will always require someone on the other side to feed ideas and content (otherwise you're just guessing!). Social media allows businesses to reach out and engage with happy and unhappy customers and this frightens owners and managers. Outsourcing is a good way to bury your head in the sand about it, but it could be more damaging. It's just not authentic enough.
"Where third parties can make a difference is reviewing the activity, advising on best practice and identifying opportunities that a business could be missing. This keeps a social media strategy healthy and helps it to evolve."
Follow Victoria @MintTwist

Kevin McLeod
Founder & CEO, Yardstick Services
"More and more business leaders are using social media. Unfortunately, what I'm seeing right now is a lot of busy people who want someone to help manage their social media accounts. And social media "gurus" that want to get paid for their services. Both groups are inclined to suggest it's OK to use a third party. I would say "it depends."
"Using a third party is fine when the social media campaign is supporting a specific brand or product. The guru may have better techniques (or will be more efficient) at leveraging social media than the business owners, managers, or employees.
"I am, however, averse to anyone outsourcing their personal social media accounts. Imagine hiring someone to pretend to be you in the real world. Do you want someone else shaking hands for you at a networking event? Probably not. So separate your personal brand from your corporate brand. Do it yourself (or don't do it at all) if you are the brand. Only consider hiring a third party if you are having trouble leveraging social media for your corporate brand or product."
Follow Kevin @yardstickceo

Jt Taylor
Founder, J Taylor Design
"I feel the answer depends on the industry and how they use it. For most industries, I think there is a hierarchy as to what can be shared that can keep a customer engaged in an entertainment setting, and other content that is more service or product related.
"If the hired party is promoting content that is the fluff and fun stuff, then this model may work. Otherwise, the client should be more hands-on to make sure the promoted content is positioning their business properly. For example, our veterinary center client uses a third party to share cute pet photos and the like on their social platforms. This works for them as they get active positive content that is not vital to their service, and it keeps their customers engaged. When it comes to service-based content, they then take the reigns and manage their platforms."
Follow Jt @jtdesign00

Darren Fox
President, Idea Marketing Group
"Outsourcing social media doesn't mean that you have washed your hands of the task, it means the business has added another set of hands, expert ones, to help communicate your brand messaging. When managed correctly (and not all social media accounts are), your outsourced social media project manager will communicate with you, try to understand you, your competition and your industry and will be a megaphone of your business to the best social media channels available.
"By outsourcing, you get a project manager, one who is an authority on the latest trends, experienced with data analysis and a professional writer. The alternative: hire someone onto your staff who might not have the skills or know the trends and who you might have to fire if they misrepresent you. Why mess with a salary and benefits, when you can outsource to an expert?
"Outsourcing saves time. A professional social media marketer has learned tricks and shortcuts to do what would take you twice as long. So, while you focus on your core business, let the outsourced social media company be your megaphone."
Follow Darren @ideamktg

Dennis Pang
CEO, Motive8 Media
"I believe business leaders should personally create and foster relationships both online and offline. The rules of social networking and face-to-face networking should not be any different. You have to pick and choose your battles though, because one simply cannot be everywhere. Just like you would find a few networking groups to be a part of, you should find a few social networks to present on as well. I believe the truly effective networkers are able to bridge their online and offline relationships.
"Outsourcing social media makes sense for a business if they don't have the internal resources to manage it on their own. We have a lot of restaurant clients where they simply don't have the manpower and knowledge to manage their social media effectively. If you think about when most people are engaging with restaurants on social media or looking for places to eat, it's during their busy dining periods. Having a company managing this for them ensures that no opportunities for engagement are missed.
"Social media can lack sincerity if the third party that is managing it for a business has little interaction with the business itself. For our clients, we are in communications with them on a daily basis, and visit them to gather content on a weekly basis. In that sense, we're very much a part of their team, in which their staff gets to know us quite well and vice-versa. Ideally there should be full transparency between the agency and the company."
Follow Dennis @Motive8Media

Mike Carroll
Creative Director, Kaleidico
"Success in the social world for any business means taking your brand and turning it into a living, breathing, commenting, liking, retweeting, pinning, thoroughly engaging digital personality. This personality is committed to company mission, it loves the brand and most importantly loves your customers. This digital personality (and I know how this sounds) cares. It responds to a late night tweet or Facebook post, it recognizes trending topics on the web that require the brand's attention. It has a sense of humor. It reacts in real time.
"An agency can't do these things effectively, efficiently, every day. Can an agency grow your audience? Improve your content? Run a campaign? Build a strategy? Yes, we can do all of these things and some of them you should want us to do. But, the day to day management of social media requires boots on the ground, often expertise in your marketplace, and a burning desire to build a social brand each and every day."
Follow Mike @Kaleidico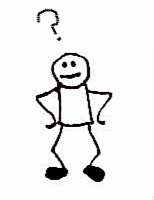 What's your take on outsourcing social media?