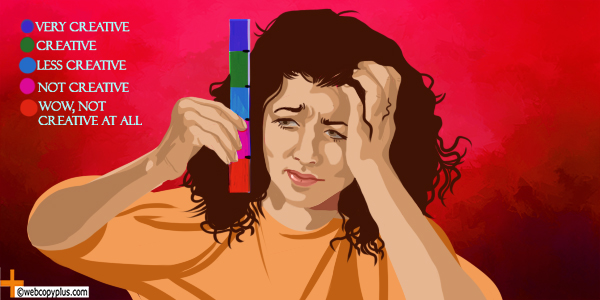 Do you know exactly how creative you are? Creativity seems hard to quantify. But what if creativity can be effectively measured? And why is measuring creativity important?
The Hook
Some of you may already know it's possible to test creativity from a psychological standpoint, e.g. testing for divergent thinking — "a thought process or method used to generate creative ideas by exploring many possible solutions" — and how this relates to a specific problem-solving skill set.
The Torrance Tests of Creative Thinking (TTCT) have been around for decades and are still being used for creativity assessment today. How accurate is the TTCT?
The Harvard Business Review (HBR) cites a study which matched data from a 1972 TTCT study conducted on children, with their creative accomplishments as adults (measured as publicly recognized creative achievements, e.g. inventions, published articles, patents earned, buildings designed, ad campaigns developed, awards for creativity). The results showed a correlation between the TTCT measures and lifetime creative accomplishment, that was more than three times stronger than the correlation between creative accomplishment and childhood IQ. The same HBR article suggests the TTCT methodology can be adapted to assess the level of perceived creativity in a product or a process.
Great, creativity can be effectively measured. But how can we add business value with creativity?
The Bottom Line
McKinsey & Company lists four key management practices that can turn creativity directly into business value and growth, from an analysis of top creative companies determined by their Award Creativity Score (ACS) index (based on the Cannes Lions awards criteria):
1. Prioritize creativity and innovation in daily practice: Investing in the right tools — and even more importantly, in the right people to use them — as a fundamental prerequisite for successful innovation.
2. Prioritize customer insight: Regularly observing customers in their own environments to gain deeper insights into customer needs, then combining this knowledge with technologies, new business models, and distinctive marketing campaigns.
3. Prioritize fast turnaround: Translating insights quickly into specific action — not just vague goals — and making clear who is accountable for delivering and when.
4. Prioritize adaptability: Recognizing that the launch of a new product or campaign is just the beginning of a process of obtaining marketplace feedback, which serves as the basis for ongoing evolution and improvement.
McKinsey researchers found the top creative companies (with a higher ACS) leverage these four key management principles to outperform peers on key financial metrics and in innovation, particularly in developing new products, services, or business models.
Yes, there is a business case for measuring — and encouraging — creativity.
The Crystal Ball
"Creatives" a.k.a. people with ascribed, directly creative job descriptions, take note: Increasingly rapid shifts in technology and business needs mean that creativity may matter more than competence for long-term stability and growth, and not just in marketing and design departments: "In the future, reinventing and reshaping a business and its operations and business models will be as important, if not more important, than sustaining effectiveness and efficiency."
There are now also potentially more streamlined ways for organizations to monitor and assess the creativity of prospective and existing employees: Sparcit is an automated platform for large scale creative thinking assessment that performs evaluations in minutes, not days, using an algorithm and categorization based on established psychometric models, such as the TTCT.
Sparcit's value proposition is faster, less expensive assessment and categorization of individual and team creative thinking abilities compared to traditional methods, while delivering verifiable, accurate results. The tool is meant to help recruiters, corporate trainers, and consultants recruit and train employees, and to form teams with the desired skill set balance of creativity and competency.
We'll make an intuitive leap: Creativity will be one the most important soft skills for the current century. And it will be increasingly critical to specifically foster and measure creativity in business culture and practice to ensure consistent innovation and sustainable financial return.
Still unsure about how creative you are? Just take this quick creativity assessment quiz. To engage one of our amazingly creative (and sexy) web copywriters for your next creative project, contact us.